Project Details
Carter's Music Corner is a piano studio, offering classical piano lessons to students of all ages. When they approached Cahaba Digital, they needed a holistic digital solution – from branding and logo design to website creation and SEO. Their requirements called for the expertise of a top-tier firm specializing in search engine optimization in Birmingham, AL.
Our Approach
Understanding the diverse needs of Carter's Music Corner, we embarked on the mission to craft a complete solution that would seamlessly integrate all their digital operations. We were tasked with the creation of their branding identity, logo design, a user-friendly website, and effective search engine optimization.
We started by building a strong branding identity that echoed the studio's commitment to music and excellence. Our team of creative designers then crafted a logo that would be the visual embodiment of their brand, creating a recognizable symbol in the musical education landscape.
Our web design team took the baton from there, focusing on creating a website that was not only aesthetically pleasing but also functional. A key feature of the website was an integrated payment system for easy invoice settlement. We also incorporated a scheduling calendar to streamline their booking process, ensuring a seamless user experience for both the studio and its students.
One of the key elements we added was a lessons reminder system. This feature was designed to send timely reminders to students, ensuring they never missed a lesson.
Being a leader in search engine optimization in Birmingham, AL, we also applied our SEO expertise to enhance the visibility of Carter's Music Corner in the digital landscape. We implemented SEO best practices to improve their website's ranking in search engine results, maximizing their exposure to potential students.
The Result
The result of our collaboration was a fully integrated, comprehensive digital solution that catered to all of Carter's Music Corner's needs. The synergistic combination of robust branding, an intuitive website, and effective search engine optimization resulted in a powerful digital platform that truly represented the studio's dedication to their mission.
By applying our expertise in search engine optimization in Birmingham, AL, we helped Carter's Music Corner establish a commanding online presence that continues to drive their growth in the musical education space.
Witness the harmony of design, functionality, and SEO.
Carter's Music Corner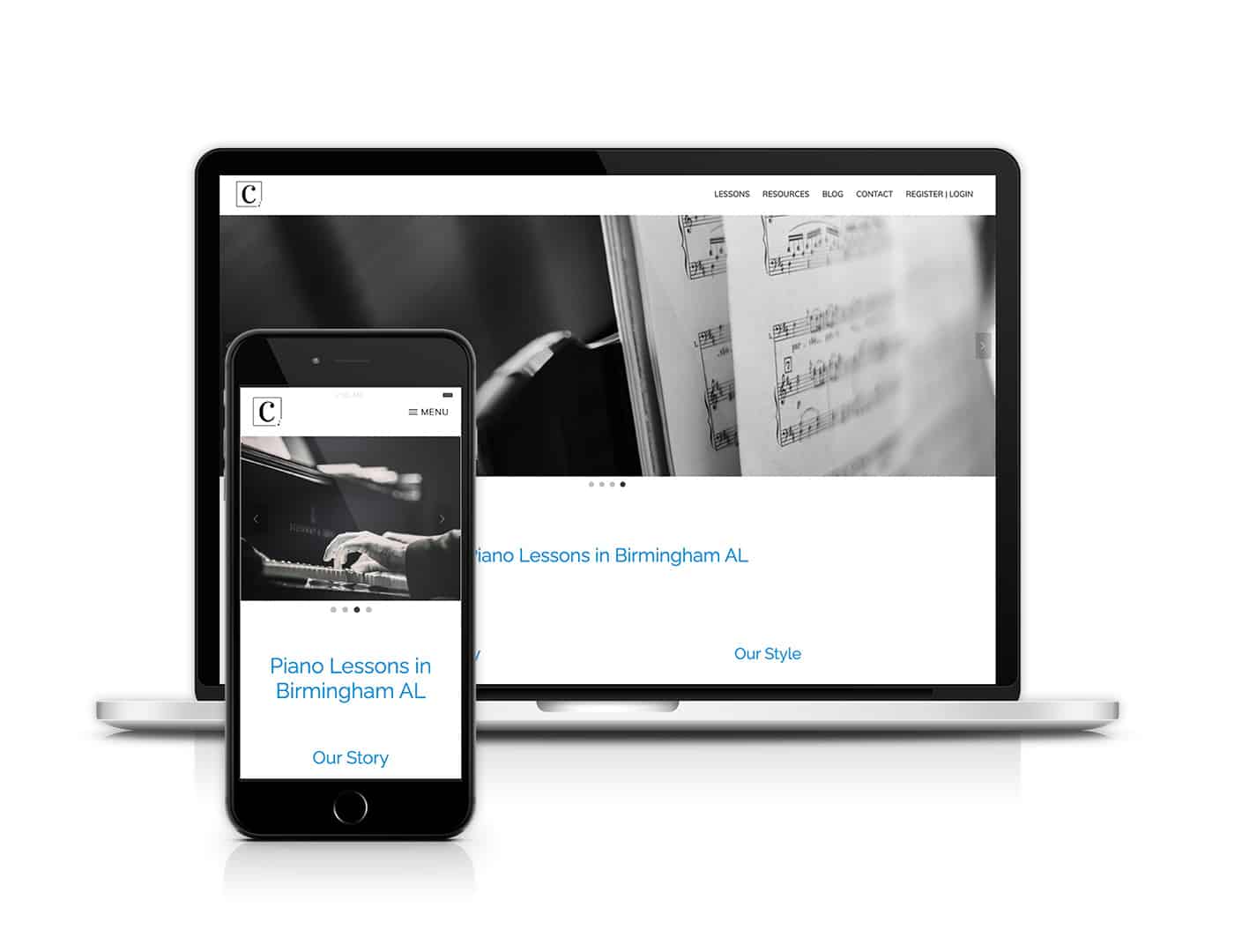 Like this project?
Contact Us about your project